Welcome to SMD Forum
Register now to gain access to all of our features. Once registered and logged in, you will be able to create topics, post replies to existing threads, give reputation to your fellow members, get your own private messenger, post status updates, manage your profile and so much more. If you already have an account,
login here
- otherwise
create an account
for free today!
Navigation
Random Vehicle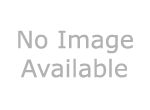 19 October 2011 - 12:13 PM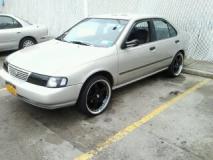 Vehicle Owner:

masterblaster

Date Added:

23 July 2012 - 12:28 AM

Date Updated:

--

Color:

champagne

Views:

337

Price:

$ 1,000

Odometer:

112,680 Miles

Performance Mods:

none right now but i'm going to install a eletric super charger cold air intake very soon

Suspension :

n/a

Wheels:

american raceing wheels 18inch

Tires:

225/35/18

Brakes:

stock for now

Exhaust:

stock for now

Interior :

black/gray interior

Lighting:

hid/projector head lights

Head Unit:

alpine

Other Sources:

n/a

Amplifiers:

i run pyramid 4 ch pb 717x 1000 2 4 ch/pyramid pb918 4ch/ 2pyramid pb3818

Mids and Highs:

i run 3 6.5s in each door,1 10 inch in each door 2 tweeters in each door. all the speakers aer pyramids model no 6.8s wh68/10s are wh1038/the tweeters are tw 11 3/4 super plus i have 4 10 across the rear deck they are also pyramid wh1038s

Sub Woofer(s):

i run for now two 12inch rockford fosgates

Speaker Enclosure:

sealed box

Signal Wires:

--

Power Cables:

n/a

Processing:

pyramid eq 718 ex/cross over cr74 3way

Alternator Brand/Power:

n/a

Battery/Batteries:

n/a

Security:

bull dog alarm system

System Installed By::

i installed every thing my self

Enclosure Builder or Designer:

R/T mobil sound system

DBdrag (Termlab Only):

n/a

Usaci (Termlab Only):

n/a

MECA (Termlab Only):

n/a

Other Organization :

n/a

Unofficial Testing (Termlab Only):

n/a

Unofficial Testing (Specify Meter):

n/a

Accomplishments (Past/Present):

n/a
No description provided.
1,621

Owners

1,920

Vehicles

753

Modifications

7,012

Images

593,178

Views

110

Comments
Viewing Garage

nissan sentra (1995)