CHECK OUT THIS CADDY (known as Chickens "hoopty") TORE DOWN AND RE-BUILT FROM THE GROUND UP. This is what it looks like today....but if you got a few hours to spend, there is a few THOUSAND pictures that follow this, showing almost ever single aspect of the project.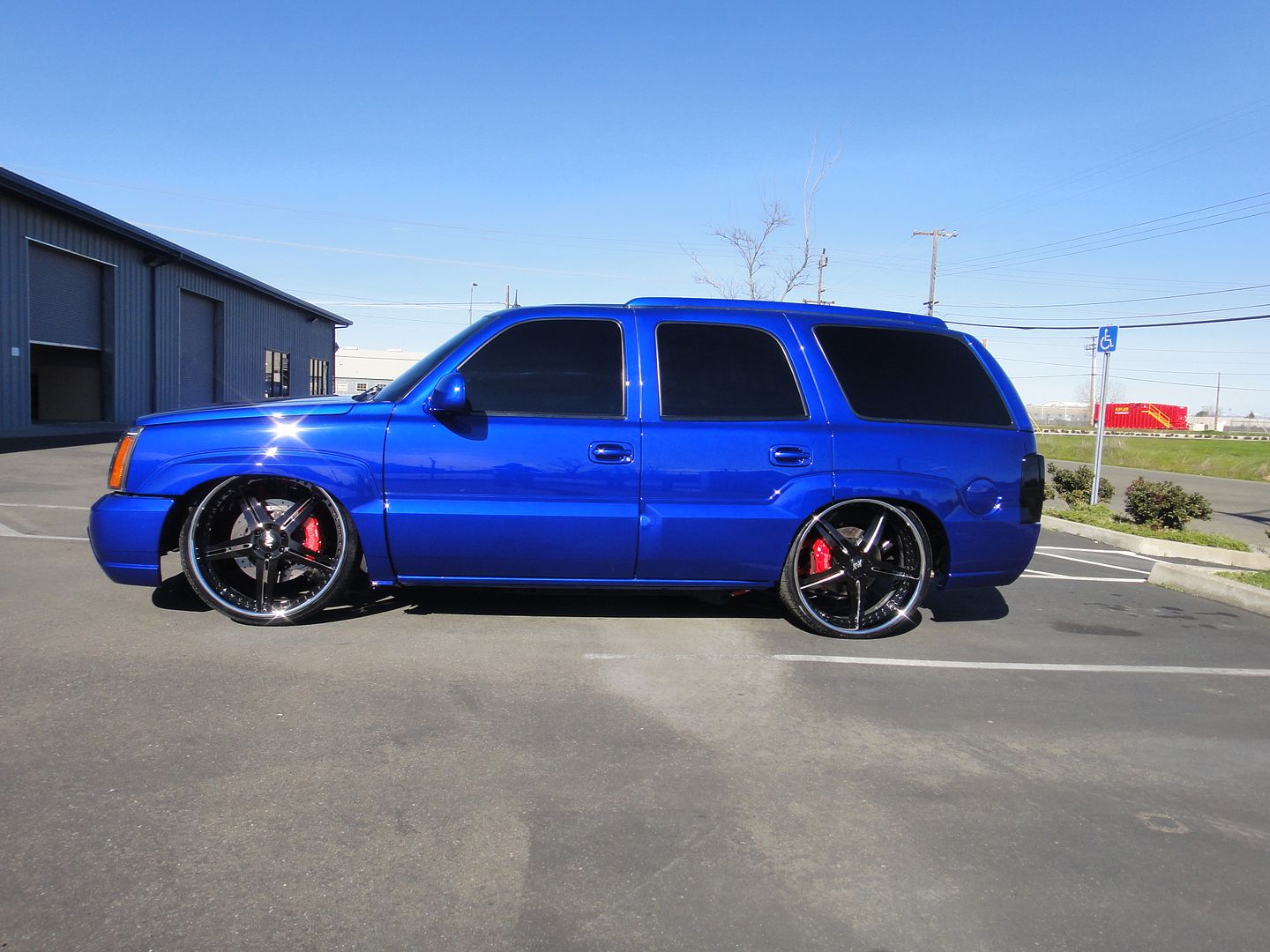 Its been a LONG TIME since i started this, but we did other stuff in between for months at a time.
OK EVERYTHING BELOW THIS LINE IS ALL PICS FROM DAY 1. ENJOY!
This is the beginning of a very large project.....scan thru the images and see (
Fi BTL 18's in a 2002 Caddy Escalade on two Rockford Fosgate T15K amps (mids and highs too of course)...lots of goodies! Please leave comments on this page (click link)
The first set of pics are the tear down of the old system.....then the MADNESS begins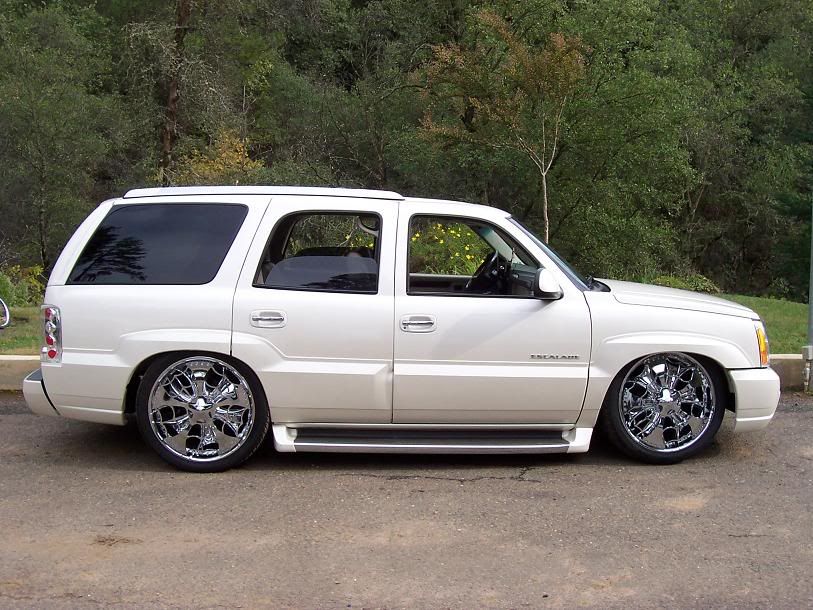 .........project is started!! so far it will consist of 8 18" subs and the MIGHTY ROCKFORD T15K! This project might take a while since there is so much to do but here are some new progress pics.
heres what WAS in it....