I make pens on the side as another hobby of mine. Wasnt sure if anyone on here likes wood pens or not but I carve just regular smooth pens or ones with different patterns/designs on them. I am in the process of doing one in carbon fiber cloth and see how it turns out this week. I can also turn any tree wood if you have some tree that has some type of sentimental value to you I can make it into a pen. I keep most of the pens I make at my aunts house so next time I go over im going to take pics of all of them. I think I have about 10 or so laying around. Just PM me or post on here if you are interested.
They wouldnt cost much, like $10 for normal smooth pen or click pencil and $13 for carvings in them (usually takes me 30min to carve a good pen as I take my time and dont slap anything together) shipping would be like $3 i would assume since its so small and anything over 3 pens at once will be $4 shipped.
Please PM me if you want a pen as your request might get burried in the thread. Once I have over 3 orders I will drive to the shop to make them.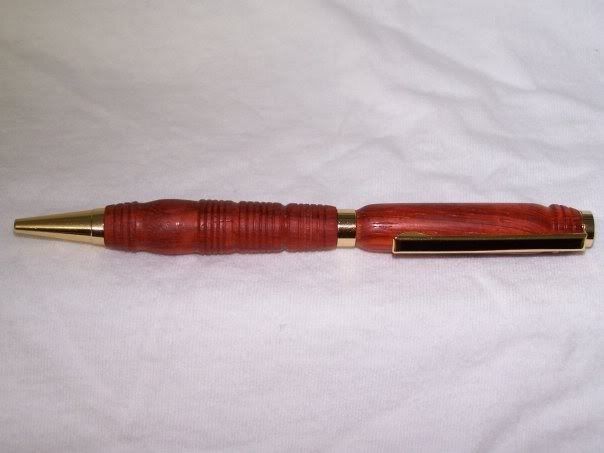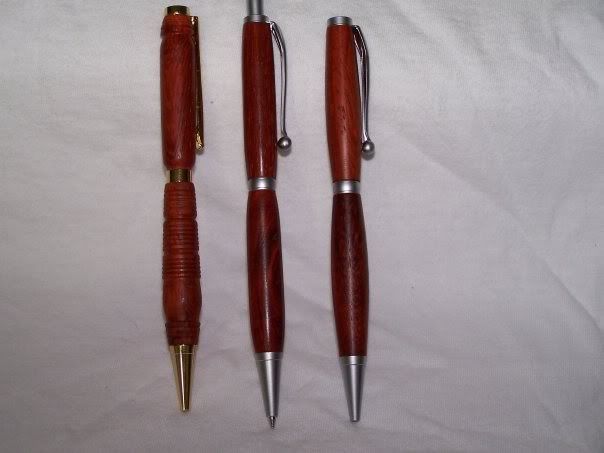 Edited by FiBTLforlife, 01 May 2011 - 01:35 PM.