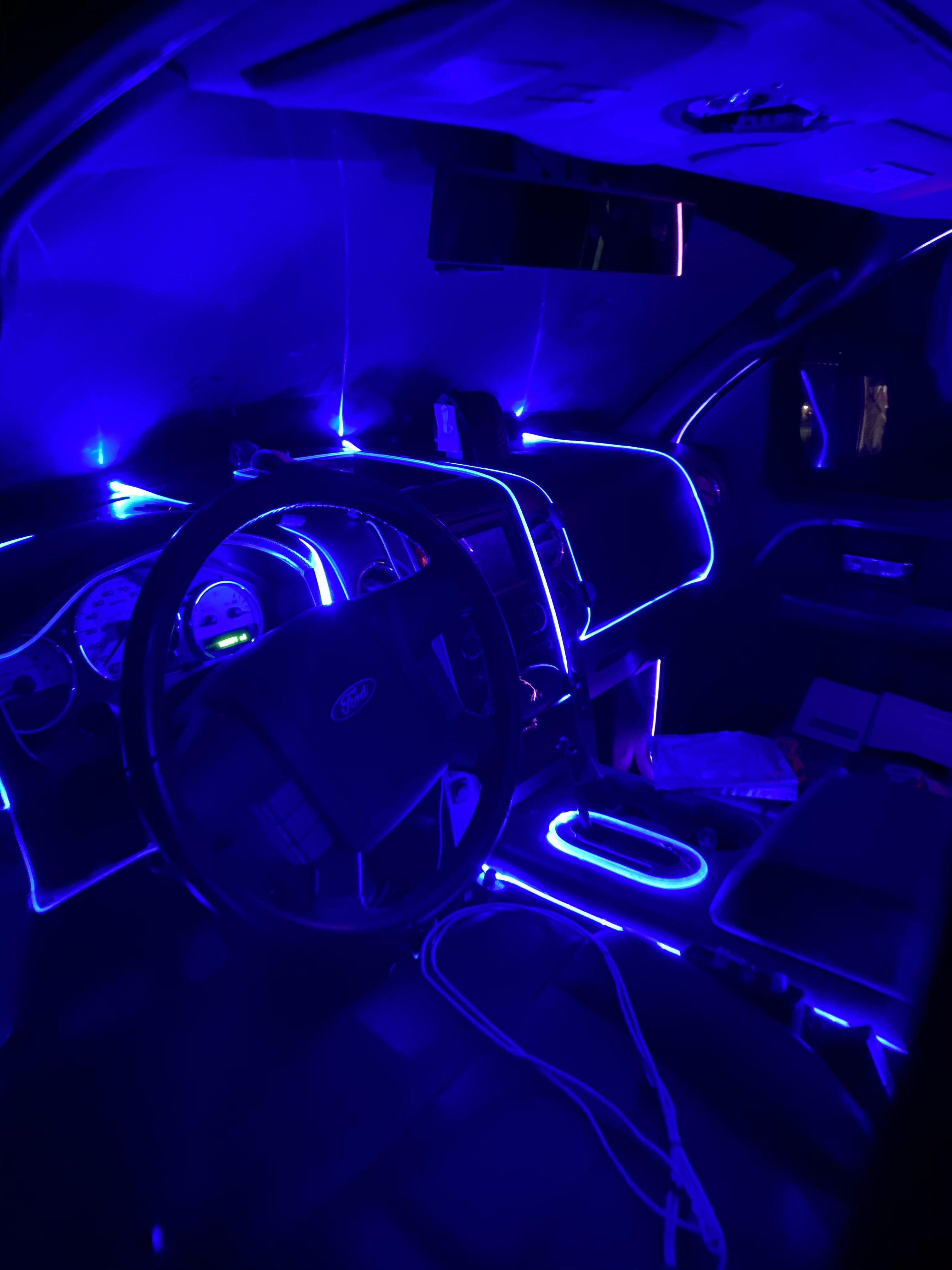 Posts

3

Joined

Last visited
About TheGooch

TheGooch's Achievements
Newbie (1/14)
Starlight ceiling painted sheet of plexiglass with night sky mural 1500 fiber optic leds interior trim outline in led lighted ford signs ground effects lighting and grill led all multicolor and multifunction  Pic of subs was when I first started build and planned on only 3 but now have four all under rear seat center still comes out for ports and will house a 14" screen with ps4 installed IMG_0823.MOV IMG_0825.MOV

So I decided to build a truck for my son.... I picked up a 2006 Ford F-150 super crew . Painted all black black 20" rims on 35's. I did ground effect lighting in the grill and interior seams as well and also did the rolls Royce star ceiling with some added effects! Replaced all lights with Super bright white leds lighted ford emblems. I went all out he's pulling awesome grades and is working his ass off and deserves every bit of it! I love sound and power so when it came down to the motor build and audio system I was like a kid in a candy store! system includes 4

[email protected]

/2" kicker components pushed by a kicker forgot model 4 sundown sa8 v3 in a under rear seat box that also has a center console that comes out from seat with two ports one on either side box is tunned to 35 hz did the center console add on to gain enough airspace to tune to manufacturers recommended specs excluding sq are of ports. pushing the subs is a 1800.1d kicker amp. 10farad digital capacitor 2 separate single 1 farad capacitors and two yellow top optima batteries! now to my issue.... I wired all the subs in parallel which brought it down to a 1/4 ohm load which the amp is stable for! When wired this way I started to smell the first sub in the lines voice coil heating up! Why? So not able to find any info on the subs if they can be wired to 1/4 ohm I rewired the subs configuration to a 1 ohm load series/parallel. Now I can get through maybe 3 songs with out the amp heating and clipping amp is rated at 1875rms subs 500 each totaling 2000 rms not a drastic difference is the kicker amp really not enough to push these bad boys or what? Lastly if my assumption is right and the amp dosnt have enough juice how will another kicker amp same line but 1200.1 d wired to one sub and the other three subs to the 1800.1 mesh together? Any insights thoughts suggestions would be greatly appreciated!